Campsite in Masai Mara
CAMPING SITE...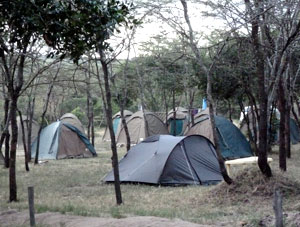 Our open camp Grounds on which to pitch your own tent are zoned into private areas and each has a cooking and dinning mess shade. They have strategically located convenience facilities at close quarters.
The camping grounds are famous with truckers and other budget outdoor adventure enthusiasts.
Browse other facilities run by Mountain Rock Safari Camps
Rockhouse | Bantu Mountain Lodge