Welcome to Mara Springs Safari Camp
Making a visit to the Seventh Wonder of the world affordable...
Strategically located...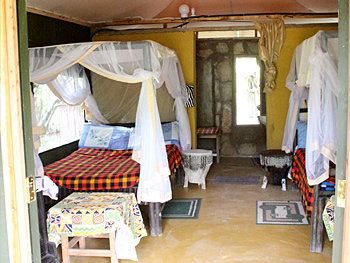 Mara Springs Safari Camp is authentically designed and strategically positioned on the foot of Naunare Hills in a prime game viewing area with spectacular landscape alongside the forested banks of Sekenani River.
Located only 3 km from the main entrance of the Masai Mara Game Reserve, the camp derives its name from the underground springs that supply flowing water to the site.
Browse other facilities run by Mountain Rock Safari Camps
Rockhouse | Bantu Mountain Lodge